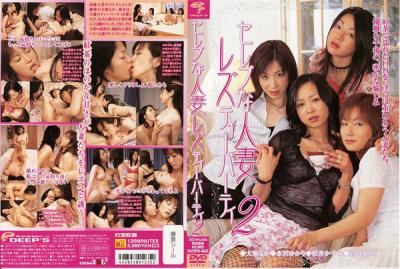 Done in the traditional Japanese AV style
If you can't handle the censored/fogging of the fenital areas, then it's not for you.
I look at it this way..
It's wicked erotic filmmaking, very realistic, & i love it.

Preview

http://actionjav.com/title.cfm?iid=7224

DL Links - Unfortunately in Real format, so passable to good quality, depending on your quality standards

http://rapidshare.com/files/1989334/7224.ram.003

http://rapidshare.com/files/1987570/7224.ram.002

http://rapidshare.com/files/1985939/7224.ram.001

http://rapidshare.com/files/1984123/7224.ram.005

http://rapidshare.com/files/1978911/7224.ram.004
Summary: A good movie with some unfamiliar faces, each of them has their cute points that people can enjoy. The scenes all progress in a similar fashion with a lot of kissing and usage of the tongues. A lot of fingering also mixed in with cunnilingus makes this movie enjoyable for those you like more softcore movies, a more hardcore person might not be satisfied here. Each of the girls does a fantastic job on each other and the kissing, though there's a lot, doesn't get old. Check out if you want some nice lesbian scenes, as this one is sure to please.
Scene 1: As the title suggest we open with two women having tea, and then we move to a more private room where they take a look at different pairs of underwear. They move to the bed room where another girl joins them and they restrain the girl in her underwear and becoming kissing and touching her as she tries to get away. They bring the girl around to be more willing as they all strips down to their panties and start passionately kissing each other. It progresses with kissing and rubbing above the underwear for while until the move to a laid down position on the bed where they continue with more kissing. The kissing becomes more and more erotic with the extreme usage of their tongues and spit. Eventually they remove the girl's panties and begin taking turns licking her and making her extremely wet. They even star to use their fingers on her as she is reeling with pleasure. The camera moves around a bit here to give you every angle of the licking and kissing action. The girls move into a position where each of them is licking one another while they get licked, fantastic position to see all of the other girls eating each other out. After this they move back to their previous position and make one girl so hot and wet she begins to shake and say she's coming.
Scene 2: Now we are introduced to the fourth girl who is brought in to enjoy some tea with the girls, and perhaps more! The girls pick out some new underwear and get some help putting them on and trying them out. The girls like the underwear so much they decide to take things further and lay on the bed and start touching and kissing each other. Soon the girls are down to nothing but panties as the continue tonguing and touching each other with whimpers of pleasure in-between. We get to see some more action as one girl removes her panties and receives some cunnilingus along with some close up of tongue play. As both the girl become completely naked they trade off kissing each other nipples until they move to another fingering scene with a close up of the action. The scene progresses in this manner, switching between kissing breasts and the girls fingering each other, until it switches over to the other pair in a different room.
Scene 3: These two are already hard at it, kissing and the quickly begin undressing each other. They underwear is really a turn on here as they erotically make out and rub each other; it's enough to get anyone hot! Soon the bras are removed and the kissing continues with occasional close ups on it until the girls decide it's time to remove more clothes are start what they came to do! They finger each other for awhile with the camera panned out for a full shot of the action until the girls lay down and the real pleasure begins. As it gets hotter they pull out a jug with some liquid they spread over their bodies so they can slide so sexily all over each other. They continue with one of the girls licking the other girl in a doggy style position with some close up on her wet soaking slit. After they continue with that for a bit it is time to switch it up and they lay down and rub their breasts together which is magnificent because the oil makes them slide so smoothly! Soon the girl moves down to repay her for licking her earlier by licking her from toe to pussy. There's even a small foot fetish where she rubs her foot on her as she arches her back in ecstasy. They progress with a more hardcore fingering scene and it is so extremely wet you can imagine they love it so much. Now it's time for the best position yet, they each spread their legs so they can rub on each other and cry out in pleasure and meet in a kiss as they continue to slip and slide their wet parts against each other. Next is a 69 position where each of the girls eat each other out while laying on the bed. We get a few close up each of the girls as they get hotter and hotter until they roll off of each other in exhaustion.
Scene 4: We're taken to two girls sitting in an apartment kissing and they start stripping each other amidst a lot of deep kissing. With a touch of rubbing thrown in, this scene progresses very similar to the previous scenes, and soon the girls are topless. They kiss each other on their mouth, neck, and breast and then strip each other of panties. One girl begins getting fingered and she licks the other breasts and soon becomes so aroused she starts shaking, and both of them cry out how great it is. The girl quickly returns the favor and gets the other to cry out she's coming and they stop because of the extreme pleasure and meet in a kiss as the scene closes out.